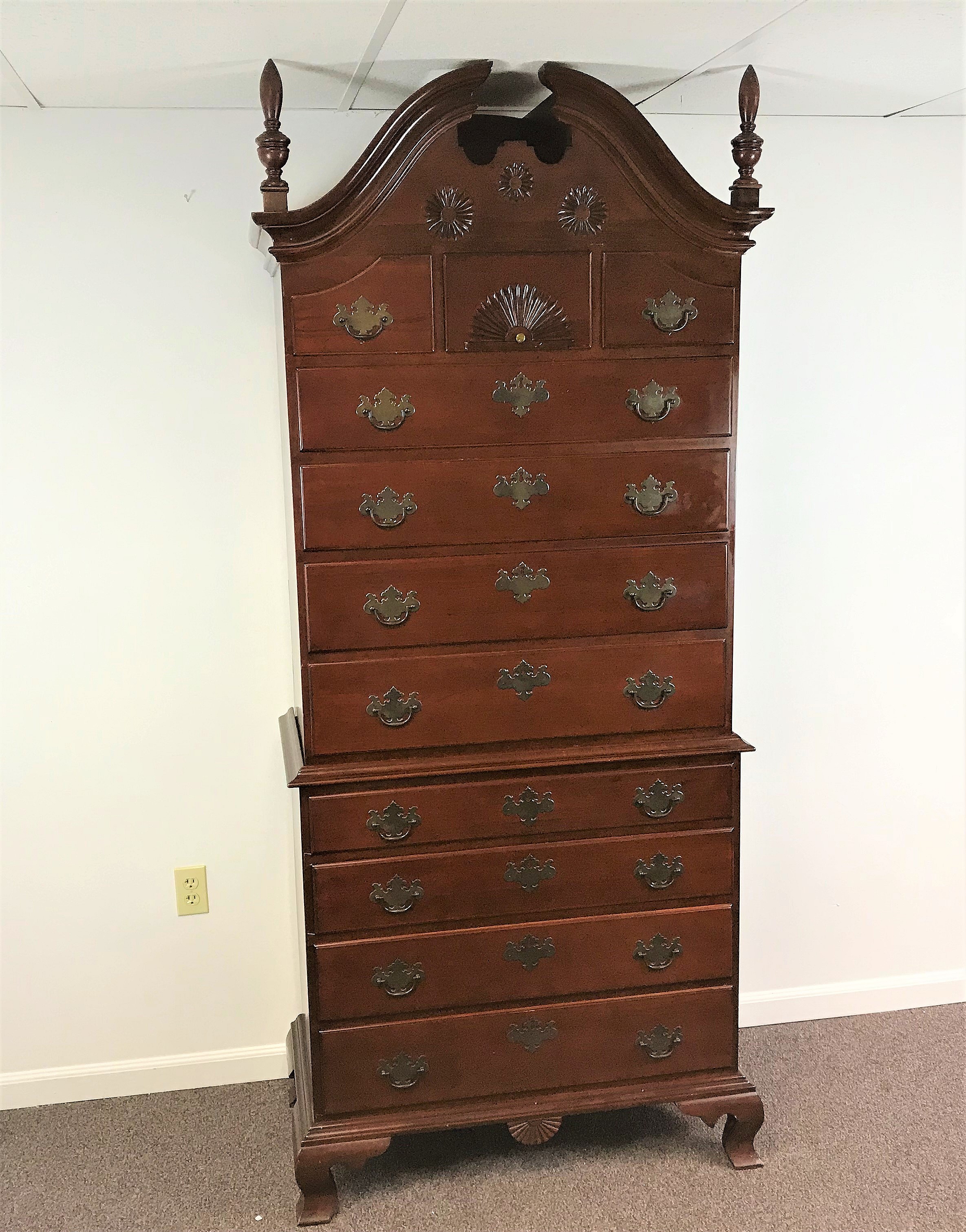 Dressers
Antique Two-Part Chippendale Style Mahogany Bonnet Top Chest on Chest, Pinwheel Carvings
Measures 88" tall, 37.5" at the widest point near the base and 19.75" at deepest near the base.
Tall narrow mahogany chest on chest. Circa 1900, bench made. Fine working drawers.
Center finial not shown in the picture due to ceiling height in our store.
Some wear and nicks consistent with age.